Cloud Native isn't just about shiny new tech. It's also about a new way of working: more nimble processes, a decentralised decision-making structure, a culture of experimentation, and an ability to jump on opportunities when they arise and make the most of them. It brings change that reaches far beyond the IT department.
We formed our company in part because we thought the same organisation that helps you choose and implement your new tech should also help you create a strategy for succeeding with it. We can guide you in bringing everyone you need on board.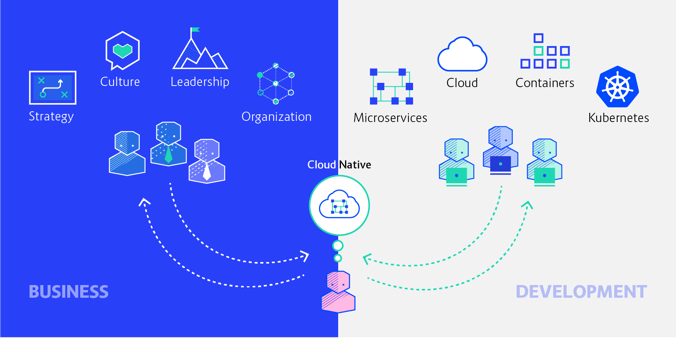 Your strategy formulation needs to be continuous. Our experts can show you how to use and combine Cloud Native patterns—context-specific solutions that have worked for other organisations—to design your next steps. And we can help you win support for the changes throughout your company.
A Pattern Language for Strategy
To start a Cloud Native journey, you need a strategy that can move you toward success—and take your whole organisation with you. In their new e-book A Pattern Language for Strategy, our co-founders Jamie Dobson and Pini Reznik have expanded on their book from O'Reilly Media, Cloud Native Transformation. Check out this upcoming webinar and get our free e-book to learn about how to adapt when circumstances change.